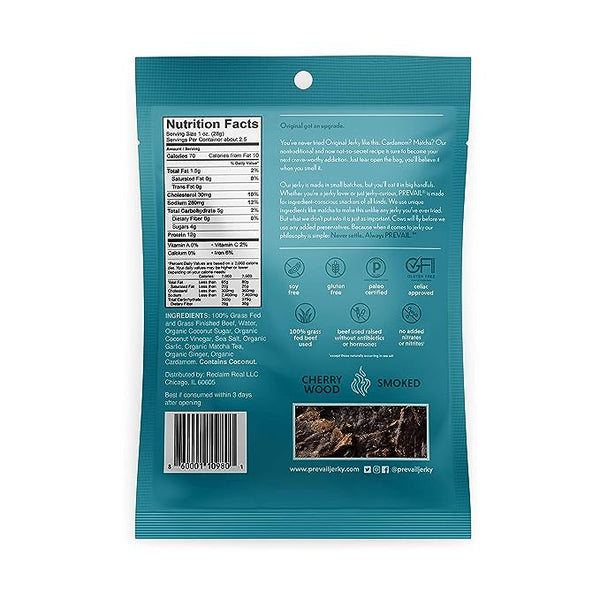 Original got an upgrade.
You've never tried Original Jerky like this. Reminiscent of backyard barbecues, this flavor is a salute to keeping things simple. Our nontraditional and now not-so-secret spice blend is sure to become your next crave-worthy addiction. Just tear open the bag, you'll believe it when you smell it.
Ingredients:
100% Grass-Fed and Grass-Finished Beef, Water, Organic Coconut Sugar, Organic Apple Cider Vinegar, Sea Salt, Organic Garlic, Organic Matcha Tea, Organic Ginger, Organic Cardamom. 
Contains Coconut.