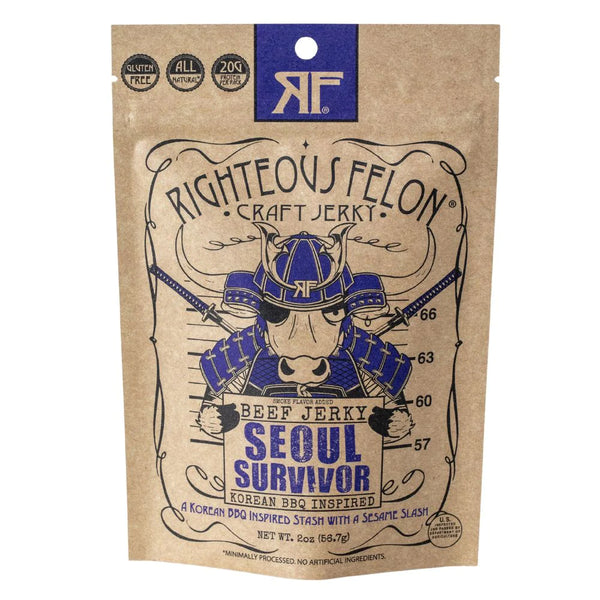 Righteous Felon Seoul Survivor Beef Jerky
A winning combination of toasted sesame, spicy gochujang, and rice vinegar brined ginger on Black Angus beef.

During 2021's "March Meatness" Tournament, one contestant captivated the tastebuds of fervent Righteous Felon fans everywhere: Korean BBQ. Outlasting 15 adversaries to be crowned victorious in the Grande Felonale, we've christened our new Korean BBQ Jerky with a moniker to match. Hailing from the city of its namesake, a fighter, a myth, the sweet taste of self-preservation itself: Seoul Survivor. Get ready to K-pop a piece of this transpacific pocket-steak into your piehole and go Gangnam style.
Flavor Highlights: Spicy, Sesame, Umami, Tangy, Korean
Size:  2 oz