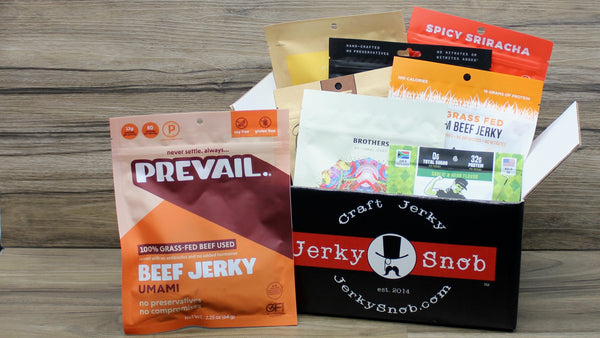 Discover Great Jerky
Premium jerky delivered to your home or business.
No MSG
No Nitrates
No Nitrites
No High Fructose Corn Syrup
Subscribe
Tasty fun my husband really enjoys. This is a great investment because jerky is a must have in our pantry. The whole family wants to snack on these. May have to order larger quantities!
Laurie K.
Started this subscription for my husband for Valentine's Day. I had no idea how much he would love it. He says I hit a home run with this one. 😂
Emily L.
The kids and I love when the new box comes in. The flavors, textures, and different thicknesses in every box makes it fun to try them all.
Corey B.